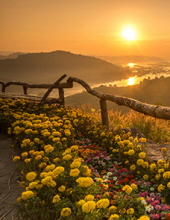 Obituary for Mark Steven Brodie
Mark S. Brodie
Edgefield, S.C.

Mark Steven Brodie, 42, of Augusta Rd., died July 21, 2017.

Mr. Brodie was a native of Edgefield County and the son of James S. Brodie and Joan Flowers. He had a Bachelors and Masters in Aviation from Embry Riddle and worked for Boeing and he was an Army Veteran.

Survivors include his parents; his wife, Min Kyoung Koo; 3 children, Joshua, Alexander, and Cheyenne; 1 sister Lisa Isphording; his step-mother, Barb Jerger; and 2 step-siblings, Kristi, and Luke Tate.

Edgefield Mercantile Funeral Home is in charge of arrangements.

Please sign the online register book at www.edgefieldmercantilefh.com.