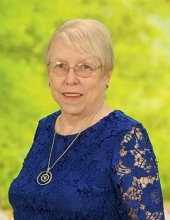 Obituary for Diane Golden Swiger
Diane Golden Swiger, 70 wife of the late Wayne R. Swiger, of Santa Fe Rd. entered into rest Tuesday January 23, 2018.
A Private burial service will be held in West Virginia at a later date.
Mrs. Swiger was born in Clarksburg, West Virginia and was a retired secretary. Her husband, Wayne R. Swiger, whom she married April 16, 1966, preceded her in death on December 20, 2016. Diane will be especially remembered for her love of the beach and the quality time she spent with her grandchildren.
Survivors include 3 sons, Brian Wayne Swiger, Bradford Lewis (Melissa) Swiger, and Christopher Schuyler (Jessica) Swiger; 1 daughter, Lora Diane (Wayne) Lamberth; 1 brother, Francis L. (Patricia) Golden; and 10 grandchildren.
Edgefield Mercantile Funeral Home is in charge of arrangements.
Please sign the online register book at www.edgefieldmercantilefh.com.
Events
Event Information
A Private Burial service will be held in West Virginia at a later date